Hanko 1941 is a scientific WW2 conflict archaeology project (2018 -2025) that surveys, documents and excavates remains and battlefield locations from 1941 in Hanko S. Finland. Our work is done within the strict ethic codeframe regarding WW2 archaeology in the EU.
We work in close association with Sotavainajien Muiston Vaalimisyhdistys r.y. The Russian Embassy in Finland, Hangö Sommaruni, Metsähallitus, Hanko Museum and Hanko Front Museum. 
We report our research results to the Finnish Heritage Agency.
Conflict archaeology team
Archaeologist MA, Jan Fast (Helsinki University)
I´m Jan, a field archaeologist since the mid
80´s. I´m the project manager of the "Hanko 1941-1944" project.
I work on my doctoral dissertation about the German WW2 transition camp in Hanko 1942-1944.
Researcher, archaeologist MA, Teemu Väisänen
I'm Teemu, an archaeologist from the University of Turku.
I've been involved in the Hanko 1941-1944 project since the very beginning. Besides fieldwork, I'm specialized in geophysical prospection and GIS.
I'm currently working on my doctoral dissertation on the activities of Luftwaffe in Finland.
Luftgau Finnland web page
Cartographer, Geosciences student, BA Aleksi Rikkinen (Helsinki University Geosciences and Geography)
I'm Aleksi, a geography student from Helsinki. My studies and interests include cartography, remote sensing and military history.
In the scope of the Hanko 1941-1944 project, my focus is especially in field mapping of military historical sites using laser scanning, drones and novel GNSS-methods.
Apart from the Hanko 1941 project, I am conducting field mapping on the German WWII "Sturmbock"-defence position in North-Western Finnish Lapland.
Project Sturmbock article (in Finnish)
Local expertise and recording the human stories of the conflict, Johanna Pakola (Non-Fiction writer)
I'm Johanna, I have been researching the history of the naval artillery, the naval fortresses and the history of the Finnish archipelago for twenty years. As part of my work I collect memory history and conduct archive research in the archives of Finland and Russia.
I am a member of the advisory board of Sotavainajien Muiston Vaalimisyhdistys and a member of the board of The Association for Military History in Finland. I´m the cairwoman of Rannikkotykistön Perinneyhdistys.
Assistant researcher archaeology student BA, Heidi Lamminsivu (Turku University)
I'm Heidi, an archaeology student from the University of Turku. At the moment I write my masters degree.
I work as an assistant researcher in the "Hanko 1941" project since 2018 and I love this!
Assistant researcher, archaeology student Elisa Melasniemi
I`m Elisa and study archaeology at the University of Turku.
A while back I finished my thesis about the scientific exhumation of war dead.
I participated in the Hanko 1941- project and the Tvärminne excavations in 2019. In 2020 I took part in the search of war dead in the archipelago.
I find the project really intresting and
feel priviledged to be part of it.
Metal detectorist specialist Lasse Nyman, (Sotavainajien Etsintäryhmä Taipale)
My name is Lasse, I´m the former chairperson of the Finnish Metal Detecting Association (Suomen Metallinetsijät ry).
I've been working with Jan Fast in the Hanko 1941-1944 project since 2015. Trying to locate new areas for the archaeologists to excavate.
I also work for the Association for Cherishing the Memory of the Dead of the War where my work is searching and bringing back remains of Finnish soldiers from the battlefields currently located in Russia and near the Eastern border of Finland. You will also find me in auditoriums talking about the laws and ethics of metal detecting.
Conservation, Jarno Huusko (Kontta)
Hi I´m Jarno. In 2016 I was carefully pondering whether I should pursue a career in archaeology or one in conservation. I opted for the latter and have not looked back.
Now, when I have finished my studies as an objects conservator, I am happy to note that in a way I've managed to combine these two fields as a member in the Hanko 1941-1944 project.
kontta.fi
Assistant researcher, archaeology student, BA Fanny Fagerholm (UppsalaUniversity - Campus Gotland)
I'm Fanny. In my thesis I studied the conflict archaeology and everyday life of the German soldiers in the German transition Camp in Hanko Tulliniemi 1942-1944.
I study osteology at Uppsala University - Campus Gotland"
Conflict Archaeology BA thesis Fanny Fagerholm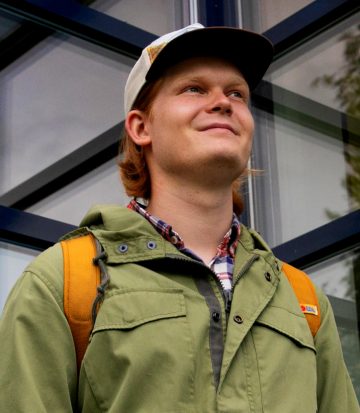 Assistant researcher, MA Jaakko Ervasti (University of Oulu)
My name is Jaakko I am an archaeologist from the North, the University of Oulu.
I am pretty passionate about historical archaeology and the memory of the World War II so it is a huge pleasure for me to be part of the Hanko1941-1944 team.
I also love to work with public excavation. Apart from this project I am working with my master thesis focused on war memorials and politics.
Scientific diver, archaeologist MA, Matias Laitinen
I'm Matias, maritime archaeologist working in the Finnish Aviation Museum as a Head of Collections. I have a masters degree in archaeology from the University of Helsinki.
In 1996 I became certified Scientific Diver (AESD) and between 1997 and 2009 I also worked as a Scientific Diver Instructor.
I was one of the founding members of the Finnish Scientific Diving Steering Committee and later Finnish Scientific Diving Steering Association.
I have worked for the Finnish Heritage Agency for several years both as a scientific diver and maritime archaeologist. Lately my research interests have focused on underwater aircraft wrecks and naval engagements in the Gulf of Finland.
During 1941 several Finnish, Soviet ja German aircraft were lost in the archipelago on the Hanko front. I'm eager to survey the locations and debris fields of those aircraft remains during this project.
Forensic dentistry, Lic.Phil. Hanna-Maija Saarimaa.
Archive research in Sweden, BA Fredrik Creutz
My name is Fredrik Creutz and I'm a student at Swedish Defence University, completing my Bachelors degree in history with a specialisation in military history 2021.
In my thesis I researched Swedish volunteers' incentives to join the Finnish army in 1941. During the work on my thesis i found out about Hanko Front Museum, where I'm doing a 20 week long internship. I will assist both the museum and Hanko 1941 project with information from Swedish archives about the Swedish volunteer batallion.